SKILLION AND LEAN-TO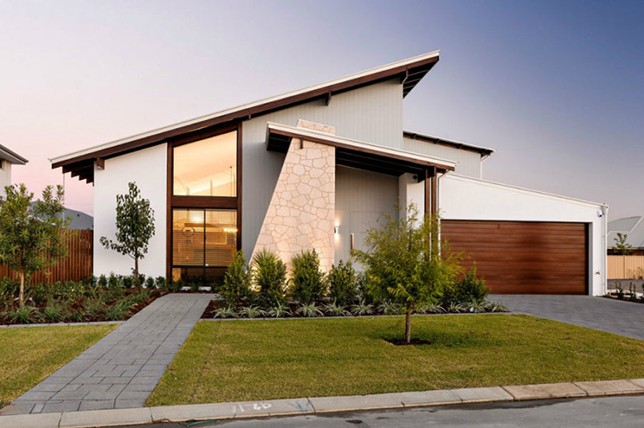 Amped with dramatic angular lines, skillion and lean-to roof types feature juxtaposing slopes that often meet in the middle. And similar to a shed or slanted roof, there's no ridge on the roofline. This results in walls of varying heights within a structure. A skillion roof lends home roofing a timelessly modern and bold look which results in intriguing crisscrossing angles and creates a defined space for angular clerestory windows to be housed in a space that normally receives no light.
Skillion roofs can be created quickly, affordably, and easily. Their steep pitch also lets water run off easily, ultimately reducing the need for additional waterproof roof treatments that lower-pitched roof types require. Their steeper pitch also evokes a more minimal design, and the materials used to make a skillion roof including metal, tend to be slick, unlike the bulkier shingles or tiles of a classic gable or hip roof.
OPEN GABLE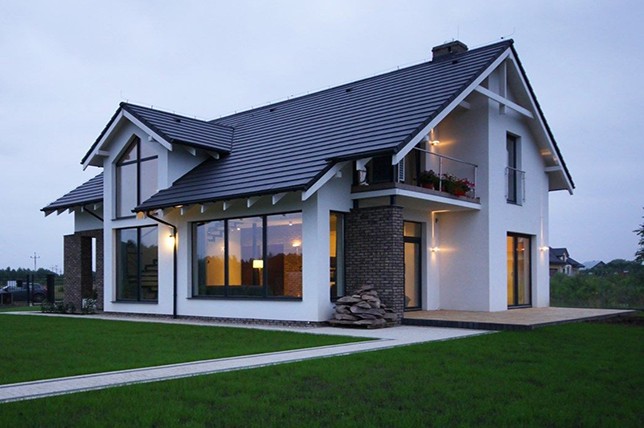 Ask any child to quickly draw a house for you and it's more than likely to feature a classic gable roof. Know why? That's because that's what most of us instinctively tend to think of when drawing any home's roof styles.
And though the silhouette of a gable roof may seem relatively simple, it's actually composed of a few different panels. Simplified, gable roofs are a long, triangular prism with three essential components to this roof style. Two sides of a gable roof are sloped at an angle similar to a pitched roof. These sloped angels meet along a central ridge running parallel to the length of a home. The gables themselves are the vertical, triangular section of the wall exposed between the pitched sides on each end along with the parts of the wall that extend from the bottom of the eaves to the peak of the ridge.
BOX GABLE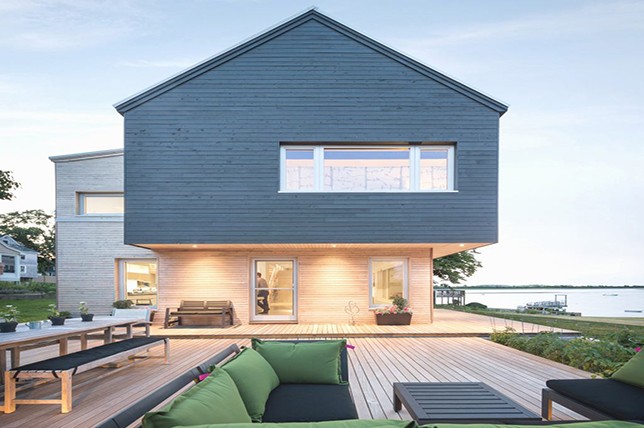 Box gable roof types feature a triangular extension at each end of the structure, with the roof section boxed tailored at the end. This design is similar to a standard gable roof, but highlight the triangular section of the roof style more.
DORMER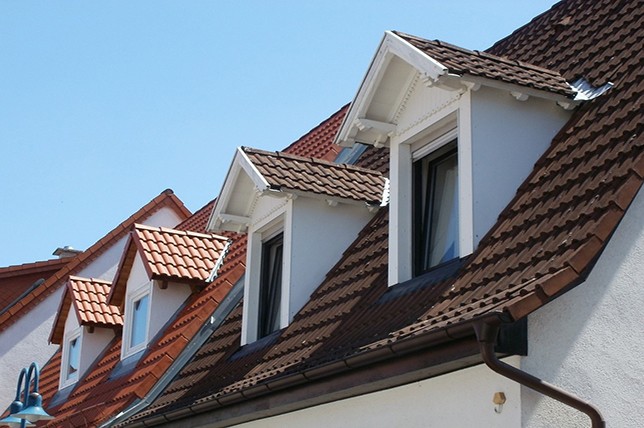 Dormer roof types feature a roofed structure most often with a window that extends vertically beyond the plane of a pitched roof. Also referred to as a rooftop window, dormers are used to increase usable space in a lofted area while adding additional windows along the roof plane.
HIP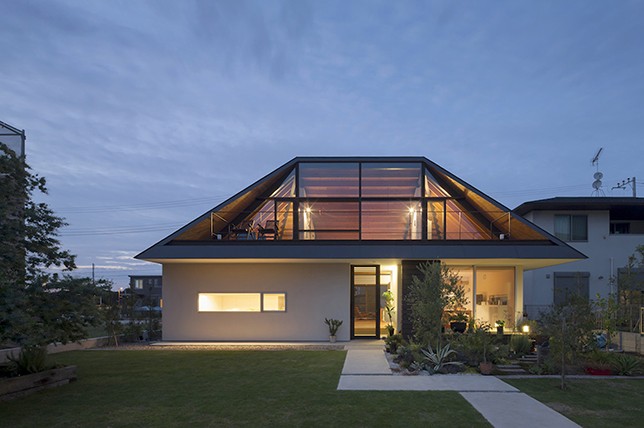 Shaped like an abbreviated pyramid, hip roof styles are a type of roof where every side slopes downward, usually with fairly subtle roof angles. A hip roof features no gables or other vertical sides that extend to the roof.
HIP AND VALLEY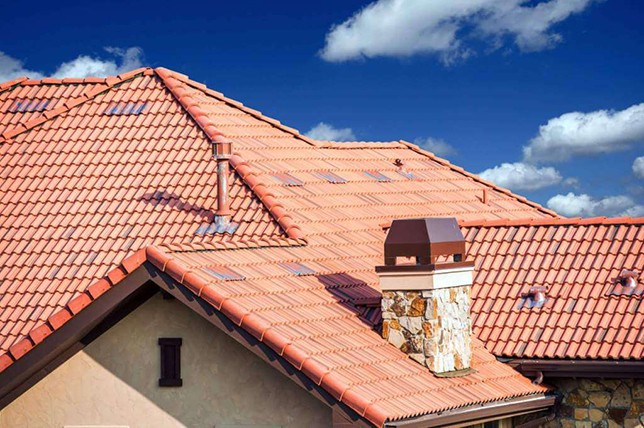 Taking a cue from a classic hip roof, hip and valley roof types work best when a building needs a combination of roof types and angles to facilitate the structures architectural elements.
GAMBREL
Gambrel roof styles are symmetrical two-sided panels with slopes on each side. Their design takes in the advantages of sloped roof angles while lengthening headspace inside a building's upper level while diminishing what would otherwise be a tall roof.
MANSARD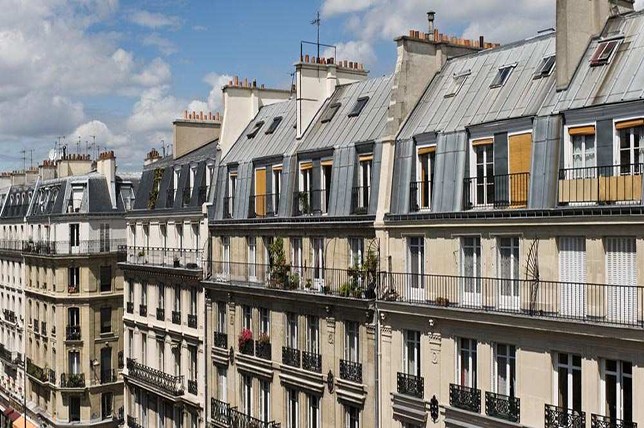 Popular for centuries throughout Europe, a mansard roof is a four-sided take on a gambrel roof with two slopes on each of its sides with the lower slope punctuated by dormer windows housed at a steeper angle than the upper.
BUTTERFLY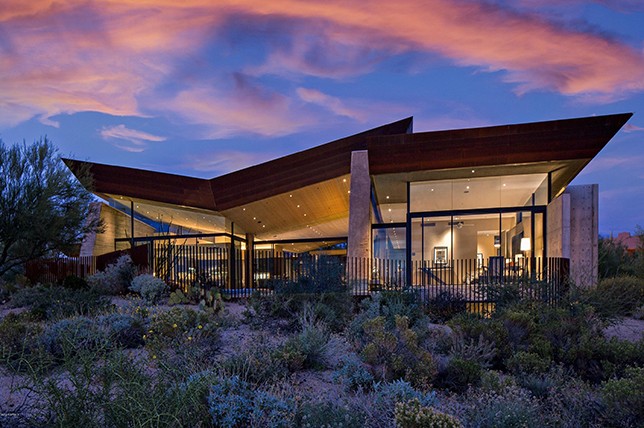 Because its shape evokes a butterfly's wings, a butterfly roof design features a V shape and is characterized by an inversion of a standard roof, with two roof angles sloping down from opposing edges to a valley near the middle.
INTERSECTING/OVERLAID HIP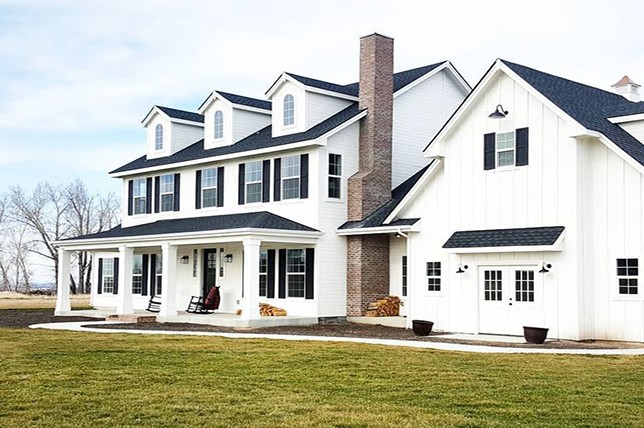 Intersecting roof types feature a combination of a gable and hip silhouettes to top off more intricately built homes for a more dynamic visual effect thats grander, yet still utterly classic.
DUTCH GABLE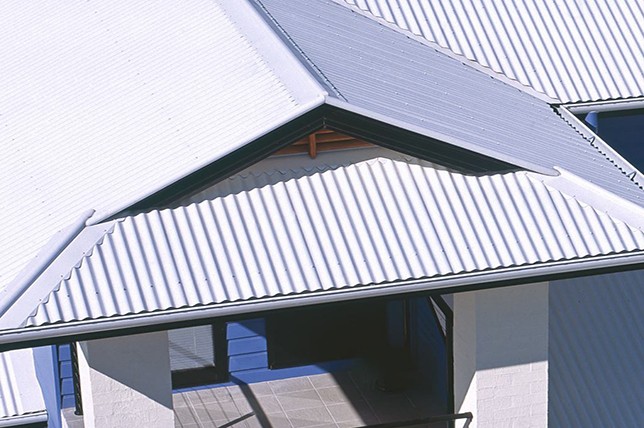 Dutch gable roof styles boast a petite gable at the top of a hipped roof to evoke a more idyllic, pastoral feel.
JERKINHEAD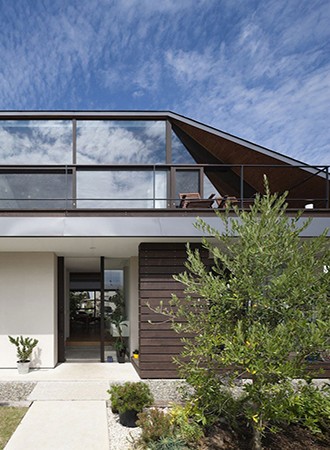 A jerkinhead roof is a take on a gable roof where the peaks are abbreviated to mimic a hip roof. Here, clipped roof angles streamline the peak of a standard gable roof to reduce potential wind damage
FLAT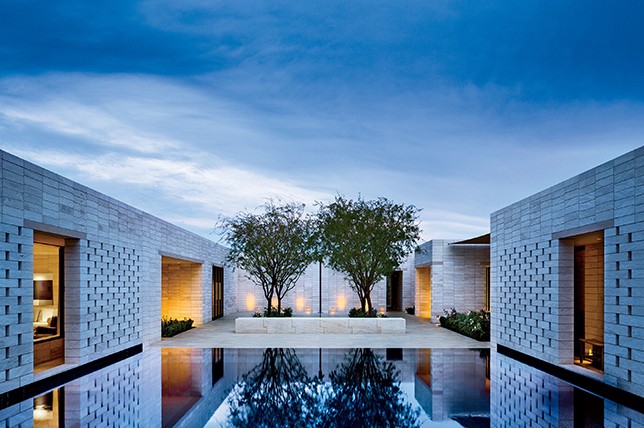 An ancient roof style, flat roofs are often used in arid climates to allow the roof space to be easily used. Flat roof types are an easy to construct and affordable roofing option that consists of a roof almost flatly leveled in contrast to the variety of sloped and peaked roof styles available.
Flat roofs have around 10 degrees of a slope, known as a pitch. The only downside of this roof style is that there needs to be a proper irrigation system in place to avoid any possible flooding.
CROSS HIPPED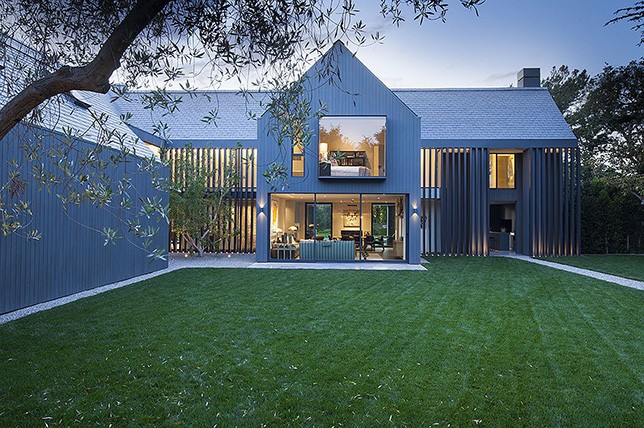 An enduringly popular variation of a hip roof design, a cross roof remains a common roof type and is often laid out in an 'L' shape. A cross hipped roof features two intersecting hip sections that run perpendicular to one another.
M SHAPED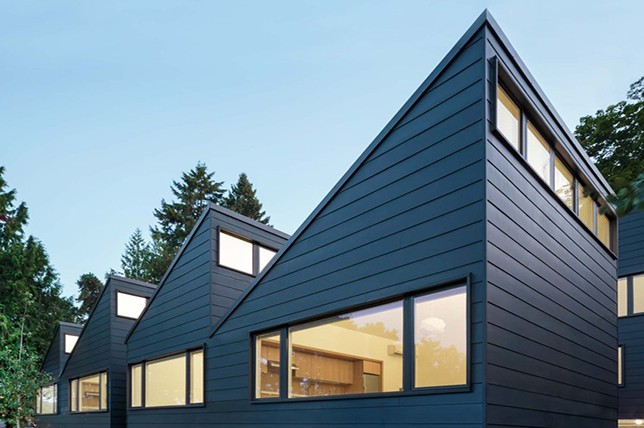 Boasting one of the most striking of silhouettes among modern roof types, M shaped roofs give off the impression of a bold zig-zag horizon, making even the simplest and spare buildings all the more statement-making.
SALTBOX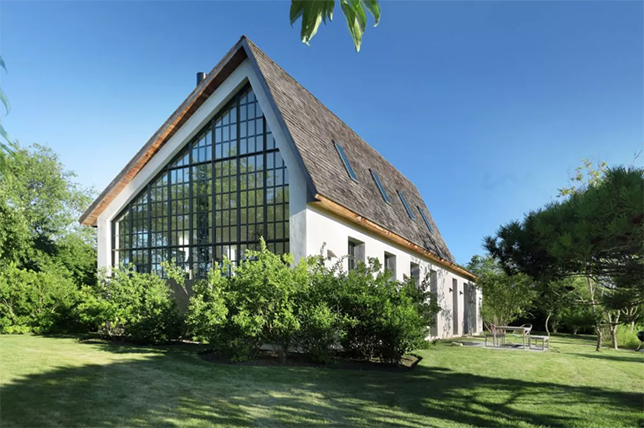 Hailing from New England and often used for a wooden frame house, saltbox home roofing is a traditional roof style with a long, pitched point that slopes down towards the back. A saltbox home also often has just one story in the back and two stories in the front due to its slanted styling.
SHED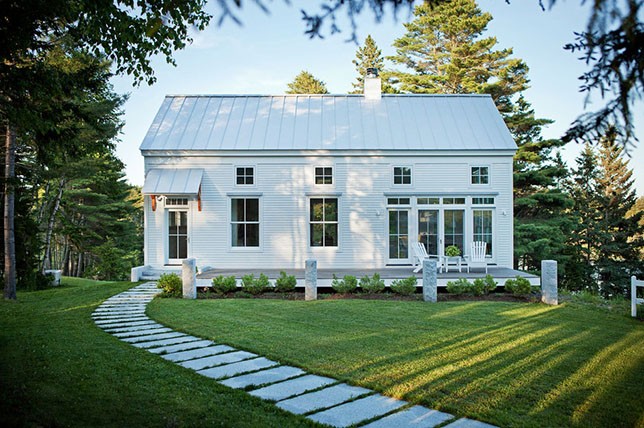 Lifted from barn roof styles, a shed roof has only one sloping plane and is often not attached to another roof surface, keeping the look simple yet effective.
COMBINATION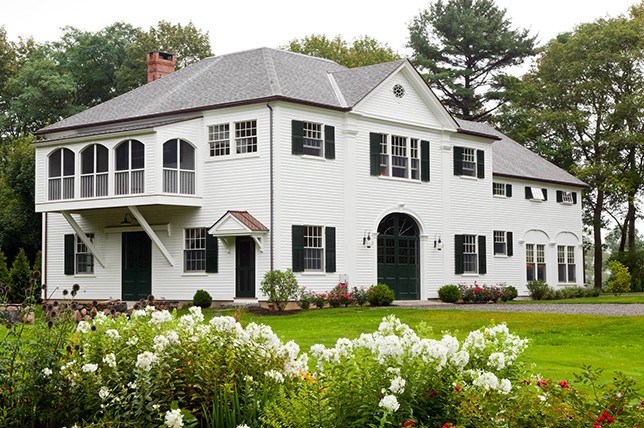 Perfect for all kinds of weather and conditions, combination roof types offer the best possible functions for any building.
And as the name suggests, combination roofs use two different roof styles or more as needed, creating unique appeal and a striking juxtaposition of aesthetics. However, take note that the biggest risk of combination roof styles is creating unwarranted valleys that can create areas for leaks, and sometimes mismatched styles just aren't meant to be.
A-FRAME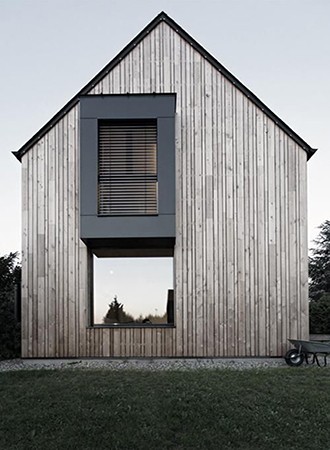 A classic A-frame home takes its shape from idyllic barn roof styles and features steeply-angled sides that can often start at or near the foundation line and meet at the top to form the shape of the letter A.
BONNET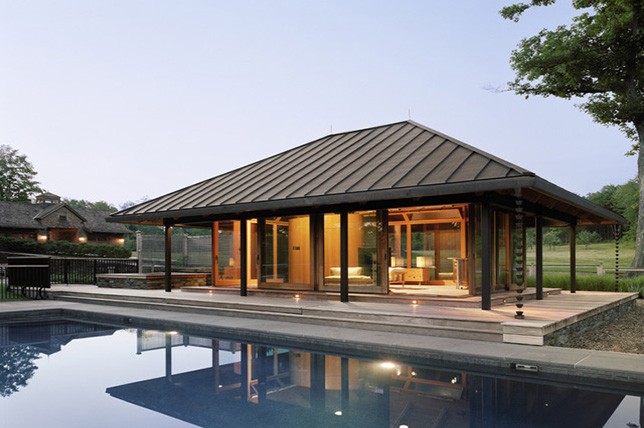 A bonnet roof boasts a double slope on all four sides with the lower slope less steep than the upper slope. Bonnet roof styles don't just cap off a home, they often lend spaces covered patios and porches via an extended overhand.
GABLE AND VALLEY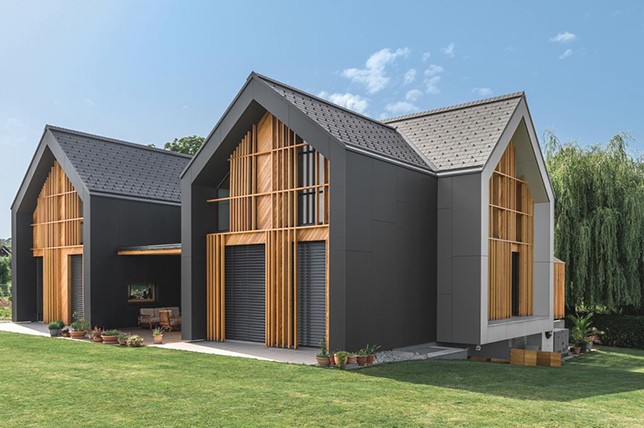 Combined, gable and valley roof types allow for full use of the arched space inside and are a classic option for homes of any size as they help maximize space. This is due to the inward slopes of a gable roof on two sides with the other two sides boasting a wall with a triangle shape at top.
PITCHED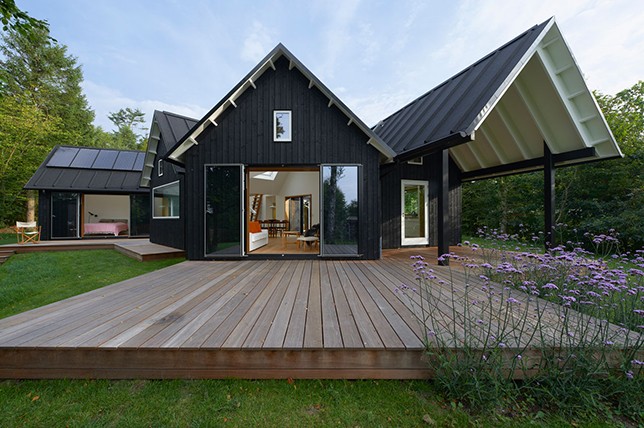 Pitched roof types slope downwards, usually in two parts at angled from a central ridge, or in one part, from one end to the other. The pitch of a roof is its vertical rise split by a steep horizontal span.
PYRAMID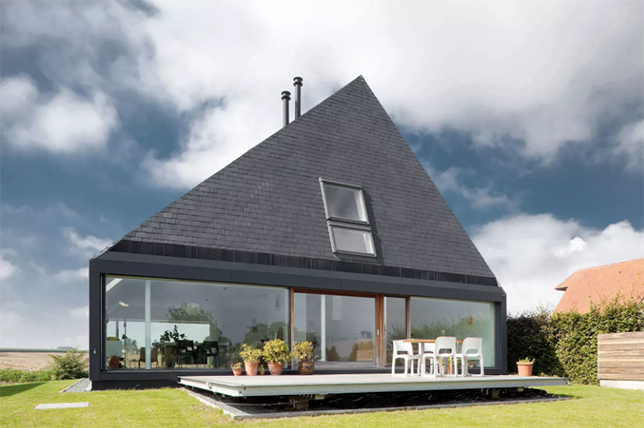 A variation of a hip roof, pyramid roof types keep all sides sloping down towards the walls and depending on the size of the building, they may have three or more rectangular faces.
SLOPING FLAT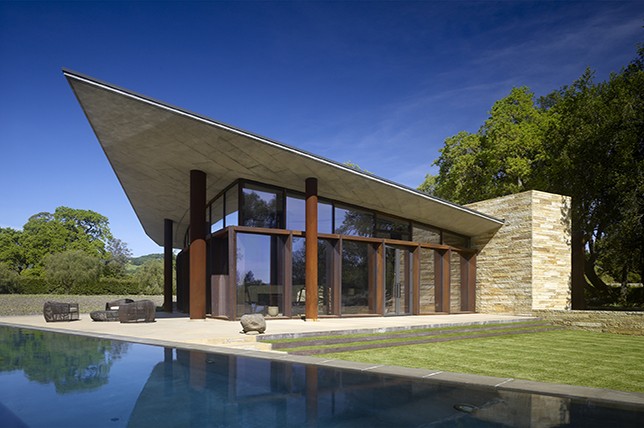 One of the most dramatic and minimal roof types of them all, sloping flat roofs feature one flat angled plain for a stunning effect.
WHEN CHOOSING ROOFING MATERIALS, CONSIDER THE FOLLOWING QUESTIONS.
Now that we've gone over what makes each roof style unique, here's everything you need to know about home roofing materials, from the pros to the cons.
But before you begin charting course, ask yourself these essential cues:
What kind of specialized installation will this material need?

Are there a variety of colors and styles available in this material that complement your home?

Does the material meet the local fire codes in your area?

Are there special installation and maintenance techniques to consider?

Considering Indiana's weather conditions, what kind of performance can each material best provide you?

What is the cost, lifespan, and warranty for each home roofing material?
These essential answers to these questions will help you determine the best roof style choice for your home and budget. And since there are a ton of roofing material options priced from high to low, here's what makes them different.
Roofing Materials To Consider:
ASPHALT SHINGLES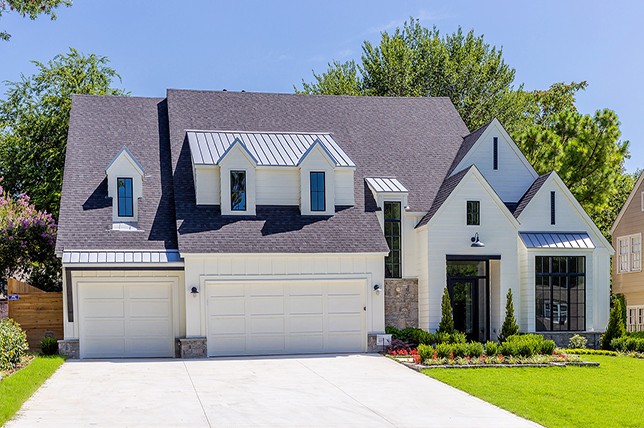 The most common and affordable roofing material used throughout the United States, asphalt shingles remain a go-to as they are cost-effective and easy to install and manage. Plus asphalt shingles can be reinforced with fiberglass or organic materials without altering their appearance.
Pros: Asphalt is available in a variety of colors, is easy to source, and is the most affordable roofing application of them all.
Cons: Asphalt doesn't last as long as roofing materials, doesn't provide the same kind of insulation as others, and the quality can vary.
House Styles: Asphalt shingles work well with popular modern architectural styles – making it perfect for traditional suburban homes.
Cost and Life Span: Prices can range from about $65 to $150 a square and when maintained properly, they can last up to 20 to 25 years.
CLAY AND CONCRETE TILES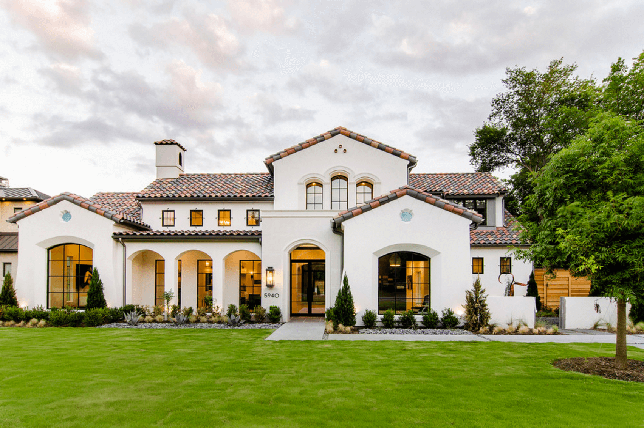 Perfect for a gable roof, and often Spanish inspired, clay and concrete tiles add texture and evoke a far-off, romantic feel. Clay tiles are extremely durable but also very heavy. And though they also boast a heavy weight, concrete tiles are equally versatile and are far less expensive than clay options.
Pros: Concrete tiles are energy efficient, and both clay and concrete tiles are long-lasting and non-combustible investments.
Cons: They can be expensive, are heavy, and require additional framing.
House Styles: They lend the perfect finishing touch to Mediterranean, Mission, Southwestern, and Spanish inspired homes.
Cost and Life Span: They can start at $300 to $500 a square and when maintained properly, can last about 40 to 50 years.
METAL ROOFING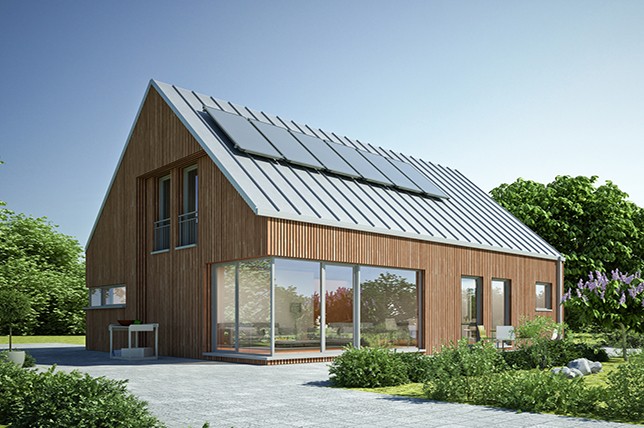 hip roof affordable roofing
Resistant to extreme weather conditions, there's two types of metal roofing to consider boasting either metal panels or shingles. And since metal roofing comes in a variety of materials including aluminum, copper, stainless steel, and zinc, there are plenty of directions you can choose from.
Pros: Metal roofing is sleek, lightweight, long-lasting, recyclable, and durable, and lasts much longer than any other roofing material.
Cons: Metal roofing can be more expensive.
House Styles: Metal roofs look great topping off modern and contemporary structures, or juxtaposed with older more quaint facades.
Cost and Lifespan: Prices average around $100 to $300 a square, with some more elaborate options reaching up to $600 to $800 a square. However, the plus side of the extra cost is that metal roofing can last around 40 to 75 years.
SLATE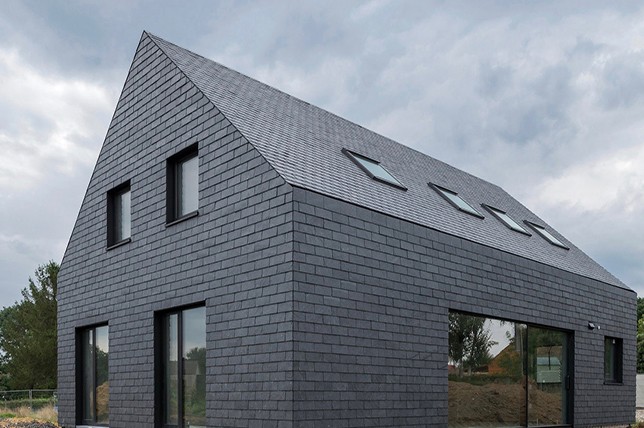 Boasting a distinctively modern elegance, slate roofing styles come in rich shades of black, green, grey, and burgundy.
Pros: Slate is strong, fire-resistant, and can be recycled.
Cons: It can be expensive and requires extra framing. And the quality can vary with imported slate materials.
House Styles: Slate roofs pair well with Colonial, European, and French-inspired homes.
Cost and Lifespan: Prices start at $600 a square and they can last 50 to 100 years or more.
WOOD SHINGLES AND SHAKE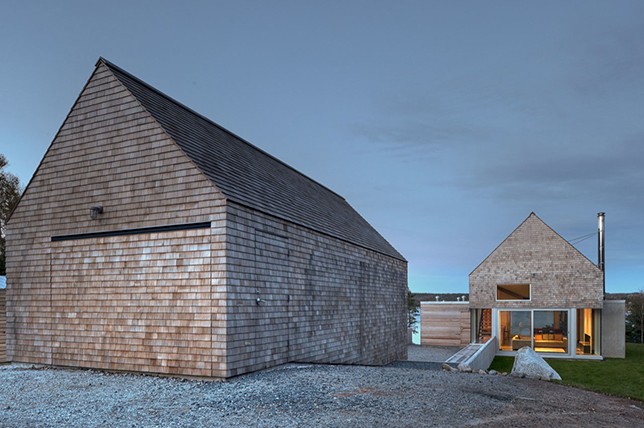 Popular for hundreds of years, wood shingles and shakes age with a gorgeous, time-worn patina. Wood shake squares are handmade and are more organic looking than wood shingles, which are cut by machine. Look for wood shingles treated with a fire-resistant coating.
Pros: Wood shingles lend a rustic feel and are a natural product.
Cons: Check your local fire codes for possible use. Wood shingles can mold, split or rot in wet climates.
House Styles: Both options rustic appeal pairs well with bungalow, Cape Cod, cottage, Craftsman, and Tudor-style homes.
Cost and Lifespan: Prices start at around $100 to $150 a square and will last around 25 to 30 years.
SYNTHETIC ROOFING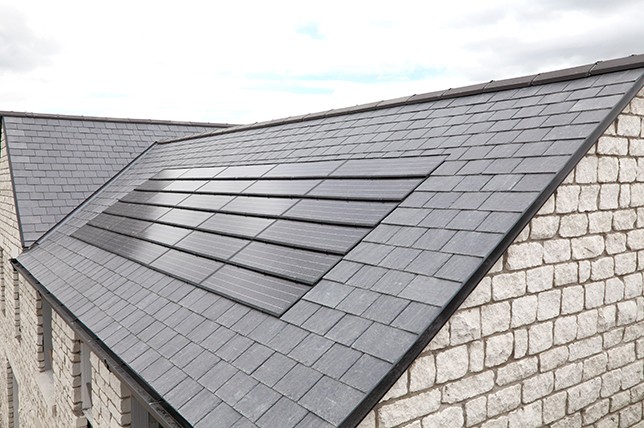 In terms of more affordable roofing options, synthetic roofing products are designed to be strong and easy to maintain with some materials boasting fire-resistant fabrication.
Pros: Synthetic roofing materials are less fragile, heavy or as expensive as natural roofing products.
Cons: Often, they can absorb water creating mold and the quality varies.
House Styles: Synthetic roofing products work well with almost all architectural styles.
Cost and Lifespan: Prices are around $300 a square and they can last up to 50 years.
SOLAR PANELS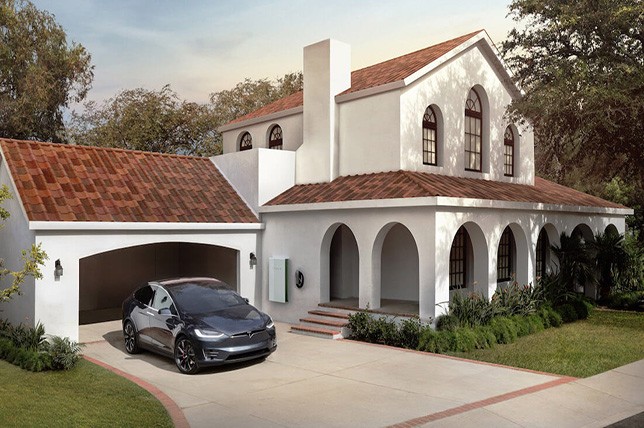 Probably one of the most talked about roof types of them all, solar paneled roofing has come a long way. Derived from the sun's radiation, solar shingles and panels are extremely beneficial for the environment as they are an efficient source of clean energy.
Plus, with innovative companies like Tesla making it easier for you to produce and store clean, renewable energy for your home with solar shingles and panels that are modern and designed to mimic the feel of traditional roofing materials to be more aesthetically pleasing, they seem all the more viable.
Pros: Renewable energy source that can reduce electric bills, and have low maintenance costs.
Cons: They can be expensive, weather dependent, and solar energy can be costly to store.
House Styles: Thanks to innovative technological updates by the likes of Tesla, solar shingles can now mimic the look of many popular roof styles.
Cost and Life Span: They can as little as $25 a square and when maintained properly, can last 25 years or longer.
Proudly serving homeowners in Indianapolis and surrounding communities, Expert Restoration Service is a roofer and general contractor. Rest at ease with your budget, we offer financing that can help to open your options. If we can be of service or to get started on your project today, call 317.643.1207 or book online now.
Prayers for a happy, successful, and blessed year!